The Academy of Magical Arts is proud to present "The Houdini Séance" - Hollywood's most famous and immersive theater experience, a Milt Larsen original, one-of-a-kind evening in the astonishing Houdini séance room at the Magic Castle®. We've prepared a sensational dining experience for you and your guests, and we've invited a world-class medium to sit at the table and conduct a special séance, an attempt to contact the great magician, Harry Houdini, who died on Halloween in 1926. You'll witness dazzling artifacts from his amazing career; hear the story of his battles with fraud mediums, and enjoy an evening of magical mysteries with weird surprises that you'll never forget.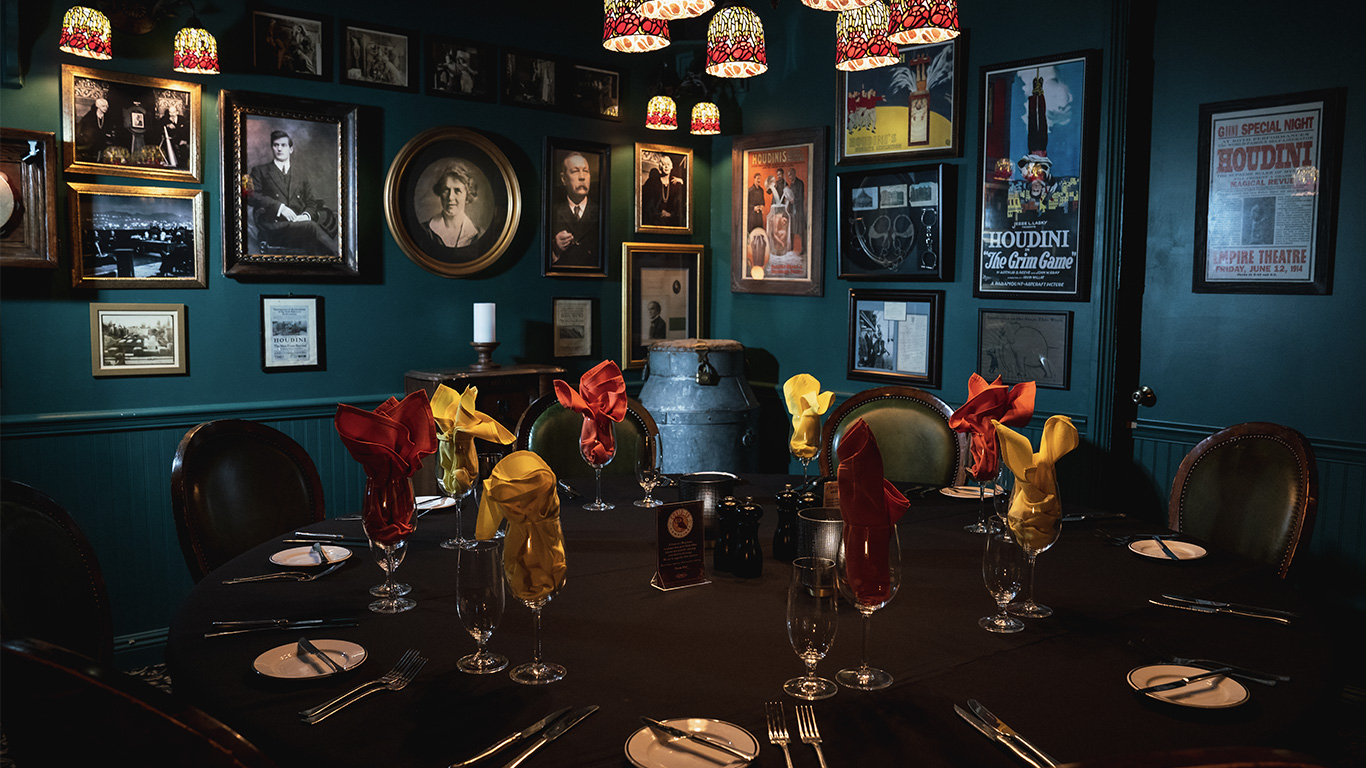 Your Séance dinner experience is held in our legendary Houdini Chamber, adjacent to our dining room. Recommended check-in time is between 6:00-6:15pm. The experience begins with a multi-course dinner, lasting approximately an hour-and-a-half. After dinner, you will briefly leave the chamber to allow staff to clean and prepare the room. You will then be guided through an hour-long journey to the beyond attempting to summon the spirit of Harry Houdini. After your experience, we encourage your party to enjoy world-class magic and explore the club house.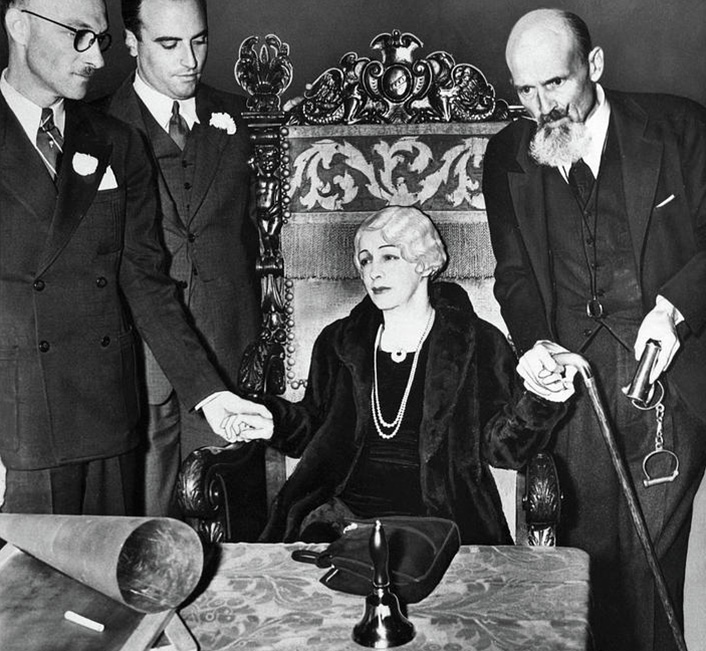 - Additional Information -
• The Séance Dinner is available to parties of 10 to 12 adults (ages 21+) and is offered Wednesday through Sunday only. All séances require a member present.
• Our "Presto!" One-Day membership pricing is available upon request.
• Valet is $8 for full members and $25 for "Presto!" members/non-members. You may choose to host the valet or guests can pay out-of-pocket upon arrival.
• A security deposit is required to book your reservation date.
• In order to accommodate any food allergies or special dietary needs/restrictions, we must know the details at least 1 days prior to the séance date.
• Tax, gratuity, and coordination fee are not included.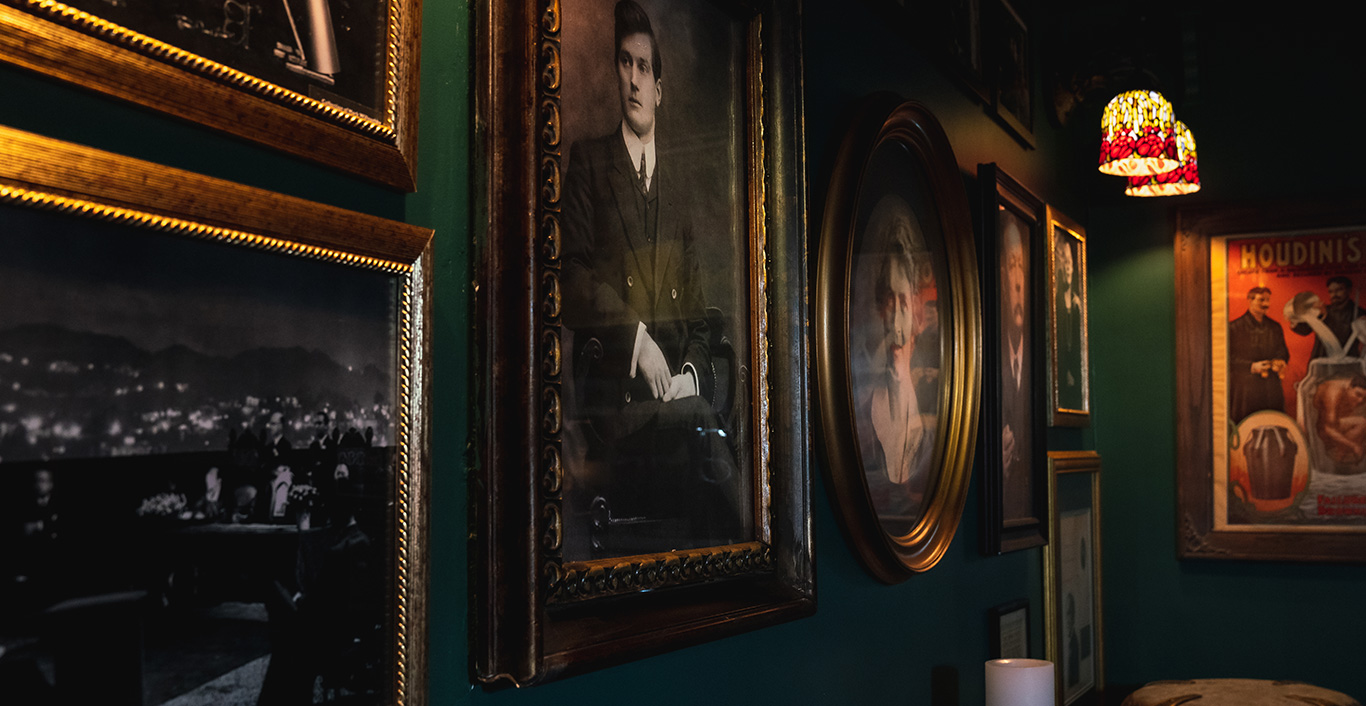 DO I HAVE TO BE A MEMBER TO BOOK A SEANCE?
Yes. If you are not a member or do not have a member in attendance in the group, someone in your party must sign-up for the Presto! One-Day Membership. The séance coordinator will factor it into your proposal/costs.
CAN WE USE GUEST PASSES WHEN BOOKING THE EXPERIENCE?
No. Guest passes cannot be redeemed towards our dining séances and can ONLY be used to make regular dinner reservations in the dining room.
CAN WE JOIN ANOTHER GROUP'S SEANCE EXPERIENCE?
(Ex: We are only 2 people and would like to complete someone else's group)
No. We do not offer the option in joining in on another groups experience. We do require you to round up a group of your own in order to book.