your night at the Magic Castle

would not be complete without magic!
The Academy of Magical Arts hosts many different magic shows in an eclectic array of
unique showrooms.
Week of Apr 24 - 30

Close-Up Gallery
Our most intimate venue holds only 26. You will witness remarkable sleight of hand right under your nose. We recommend you get in line at least 45 minutes before your desired show, as they fill up quickly.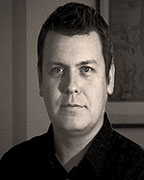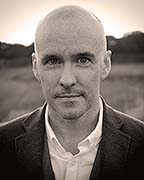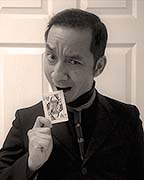 The Parlor Of
Prestidigitation
Our medium-sized theatre, seating 58 guests, recreates the Victorian experience of the parlour (living room) magician.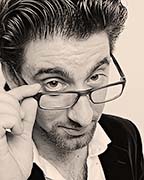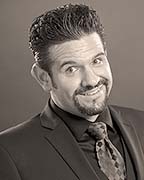 The Palace Of Mystery
The largest and longest show of the evening, this stage hosts grand illusionists and other stage performers. Priority seating for Palace shows goes to dinner guests with reservations.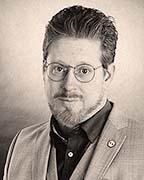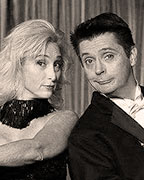 The W.C. Fields Bar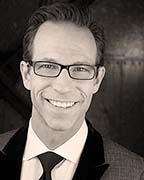 The Peller Theatre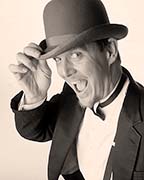 Friday Lunch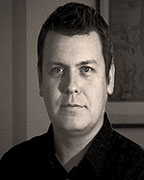 Parlour Kids Shows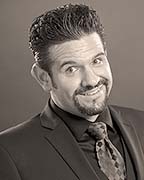 Apr 24 - 30
CLOSE-UP GALLERY
Early Early Performer
Namsino
Early Performer
David Forrest
Late Performer
James Went
THE PARLOUR OF PRESTIDIGITATION
Early Performer
Shane Cobalt
Late Performer
Jimmy H.
PALACE OF MYSTERY
Jon Armstrong
Jody Baran & Kathleen


W.C. FIELDS BAR
Jonathan Levit
Thursday - Sunday

PELLER THEATRE
Frank Olivier's Twisted Cabaret
Thursday - Sunday

FRIDAY LUNCH
David Forrest

SAT. & SUN. BRUNCH
PARLOUR KIDS' SHOWS
Jimmy H.

MAGICIAN LECTURE
Shane Cobalt
Sunday

May 1 - 7
CLOSE-UP GALLERY
Early Early Performer
Nathan Becker
Early Performer
Brad Henderson
Late Performer
Tom Ogden
THE PARLOUR OF PRESTIDIGITATION
Early Performer
Joshua Jay
Late Performer
Fukai
PALACE OF MYSTERY
Adam London
Jason Bishop


W.C. FIELDS BAR
Alfonso
Thursday - Sunday

PELLER THEATRE
John Carney
Greg Otto
Thursday - Sunday

SAT. & SUN. BRUNCH
PARLOUR KIDS' SHOWS
Wacko

MAGICIAN LECTURE
Joshua Jay
Sunday

May 8 - 14
CLOSE-UP GALLERY
Early Early Performer
Kirk Grodske
Early Performer
Richard Turner
Late Performer
David Gabbay
THE PARLOUR OF PRESTIDIGITATION
Early Performer
Doug Gorman & Fran
Late Performer
Nick Paul
PALACE OF MYSTERY
Dana Daniels
Richard Allen


W.C. FIELDS BAR
Gene Urban
Thursday - Sunday

PELLER THEATRE
Brent Arthur James Geris
Tomas Medina
Thursday - Sunday

FRIDAY LUNCH
Richard Turner

SAT. & SUN. BRUNCH
PARLOUR KIDS' SHOWS
The Amazing Geebo

MAGICIAN LECTURE
No Lecture
Mother's Day

May 15 - 21
CLOSE-UP GALLERY
Early Early Performer
Michael Perovich
Early Performer
Jeki Yoo
Late Performer
Fenik
THE PARLOUR OF PRESTIDIGITATION
Early Performer
Wes Mathison
Late Performer
The Bornsteins
PALACE OF MYSTERY
J. Neal & Liane
Mark Miller


W.C. FIELDS BAR
Ron Bell
Thursday - Sunday

PELLER THEATRE
Robert Ramirez
Naathan Phan
Thursday - Sunday

SAT. & SUN. BRUNCH
PARLOUR KIDS' SHOWS
Frank Thurston

MAGICIAN LECTURE
Jeki Yoo
Sunday

May 22 - 28
CLOSE-UP GALLERY
Early Early Performer
John Kippen
Early Performer
R. Paul Wilson
Late Performer
Hannibal
THE PARLOUR OF PRESTIDIGITATION
Early Performer
Dale Hindman
Late Performer
Phil Van Tee
PALACE OF MYSTERY
Murray SawChuck
Douglas "Lefty" Leferovich


W.C. FIELDS BAR
Pop Haydn
Thursday - Sunday

PELLER THEATRE
Jonathan Burns
Joel Ward
Thursday - Sunday

FRIDAY LUNCH
R. Paul Wilson

SAT. & SUN. BRUNCH
PARLOUR KIDS' SHOWS
Arty Loon

MAGICIAN LECTURE
Hannibal
Sunday

May 29 - June 4
CLOSE-UP GALLERY
Early Early Performer
Jason Tong
Early Performer
Ed Ellis
Late Performer
Tam Vo
THE PARLOUR OF PRESTIDIGITATION
Early Performer
Rich Bloch
Late Performer
Peter Samelson
PALACE OF MYSTERY
Alex Ramon



W.C. FIELDS BAR
Shawn Eric
Thursday - Sunday

PELLER THEATRE
Fitzgerald
Patrick Heitkam
Thursday - Sunday

SAT. & SUN. BRUNCH
PARLOUR KIDS' SHOWS
Gene Silberman

MAGICIAN LECTURE
Ed Eliis
Sunday