School for Scoundrels – August 24 & 25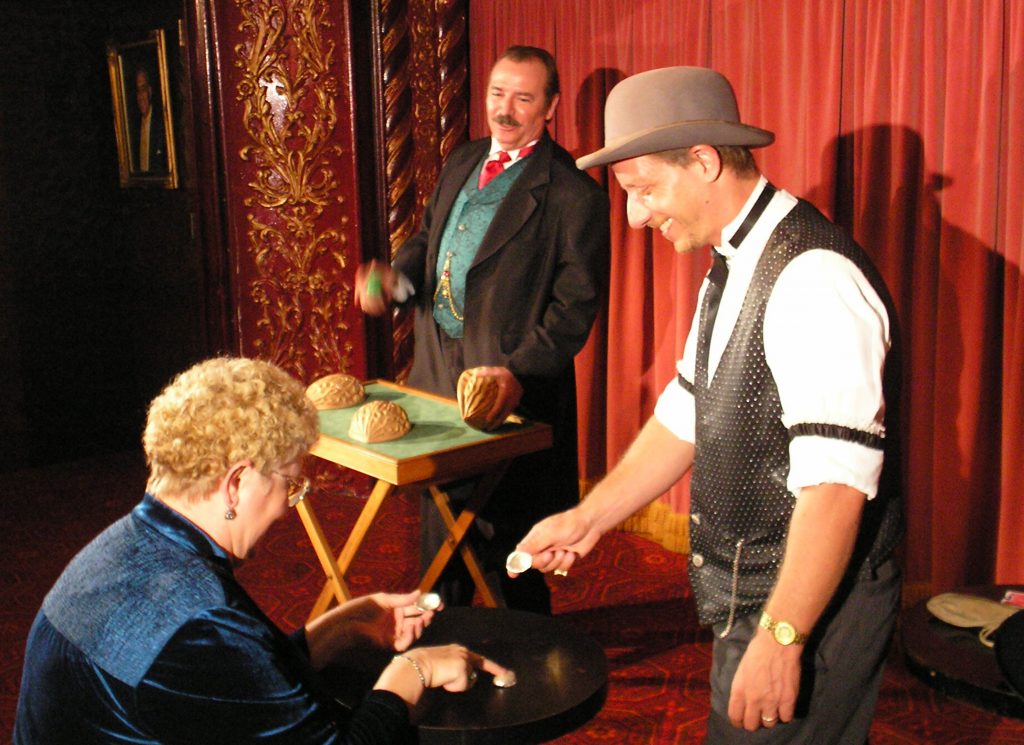 School for Scoundrels – August 24 & 25
August 24 & 25 – 11am to 4pm in the Peller Theatre
This class fills up VERY fast, so sign up while you can! Only 15 seats will be available.
The class will be taught by Chef Anton. It will cover the three most important street scams: Three-Card Monte, The Shell Game and Fast & Loose. We will dive into the history, psychology, moves, strategies and ruses of these three games, as well as their application to magic.
Classes will be held in the Peller Theatre at the Magic Castle. The schedule each day will be:
11am to 1pm – First half
1pm – Lunch break. Castle brunch available to scoundrels for $20 each (plus tax)
2pm to 4pm – Second half
Students do not need any knowledge of sleight-of-hand or con games, just a desire to learn. Past students have ranged from complete beginners to seasoned pros. This is not a members only class. Non-members are welcome to attend. All supplies are included to practice with during class sessions and are available for purchase for your convenience at an additional cost. Appropriate Castle dress code will still be in effect.
Questions can be directed to Chef Anton at chefanton@chefanton.com
---
Please note: Enrollments may be cancelled or changed until 14 days prior to the class start date. If you are purchasing classes as a gift, it is your responsibility to inform us of the recipient name either during checkout or by emailing magicuniversity@magiccastle.com. Late cancellations, transfers, name changes, etc. cannot be accommodated after the cancellation/change cut-off date. For additional information you may be required to know prior to your first class, please visit our Magic University Information Page.
Class Schedule
| | | | | |
| --- | --- | --- | --- | --- |
| Weekend | Aug 24, 2019 | 11am | Chef Anton | Enroll Now |