Improv & Magic Workshop with Harrison Lampert – September 28 & 29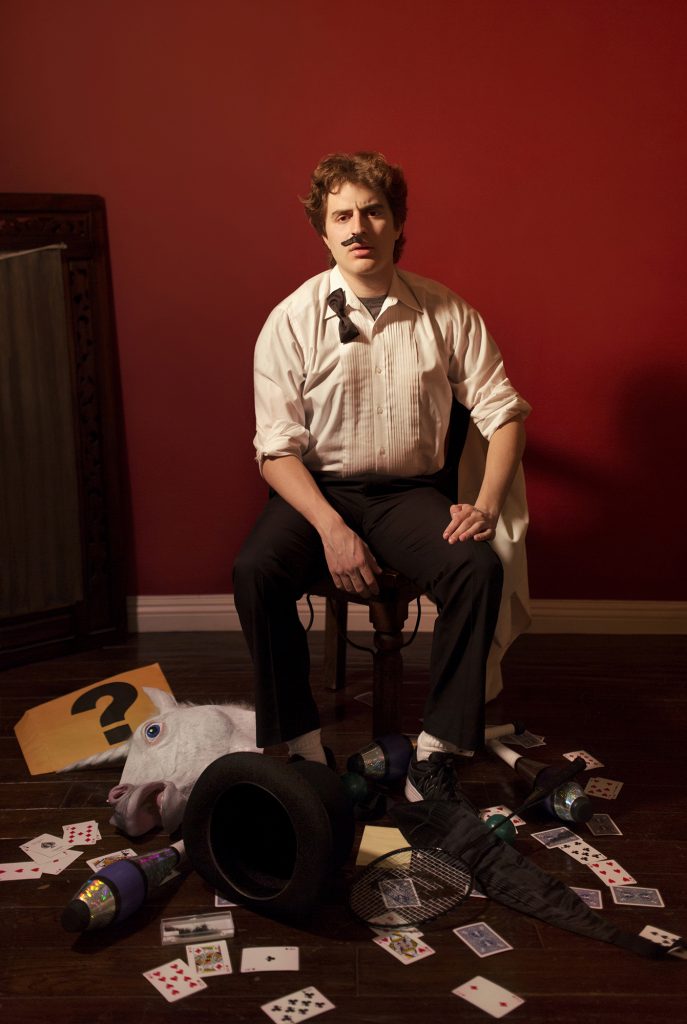 Improv & Magic Workshop with Harrison Lampert – September 28 & 29
September 28 & 29, 2019 | 12pm to 4pm
Performance is a huge part of magic. Scripting, character, and listening are just a few factors that can take magic to another level. How do we develop that muscle? How do we get out of our heads? Improv is a great way, as improv and magic go hand and hand. Both take a specific kind of timing, both require listening, as well as truth in performance. In this workshop we will be applying improvisation concepts to magic routines. Using these tools, students will be able to find new unique ways of approaching how they do magic as well as honing their unique voice. Through this course we will learn how to stop overthinking and live in the moment. How to have a script but not let performances feel written. And we will tackle one of the most important tools in improv… listening. In magic, listening to our audiences is vital. In this course we will be going outside the normal approach to magic to create fun and exciting routines that you may not even know you could do.
Disclaimer: This will be a heavily active workshop. In order to benefit from this, you will be asked to participate.
This class is suitable for intermediate and advanced magicians. We recommend bringing any material you already feel comfortable performing with complete ease. Open enrollment, not just for members. Space is extremely limited. 21+ only. Dress code will be enforced.
Please note:Enrollments may be cancelled or changed until 14 days prior to the class start date. If you are purchasing classes as a gift, it is your responsibility to inform us of the recipient name either during checkout or by emailing magicuniversity@magiccastle.com. Late cancellations, transfers, name changes, etc. cannot be accommodated after the cancellation/change cut-off date above. For additional information you may be required to know prior to your first class, please visit our Magic University Information Page.
Class Schedule
| | | | | |
| --- | --- | --- | --- | --- |
| Weekend | Sep 28, 2019 | 12:00pm (Noon) | Harrison Lampert | Enroll Now |