"Back on the (Royal) Road" with Rich Cowley – Sundays, starting June 23 – SOLD OUT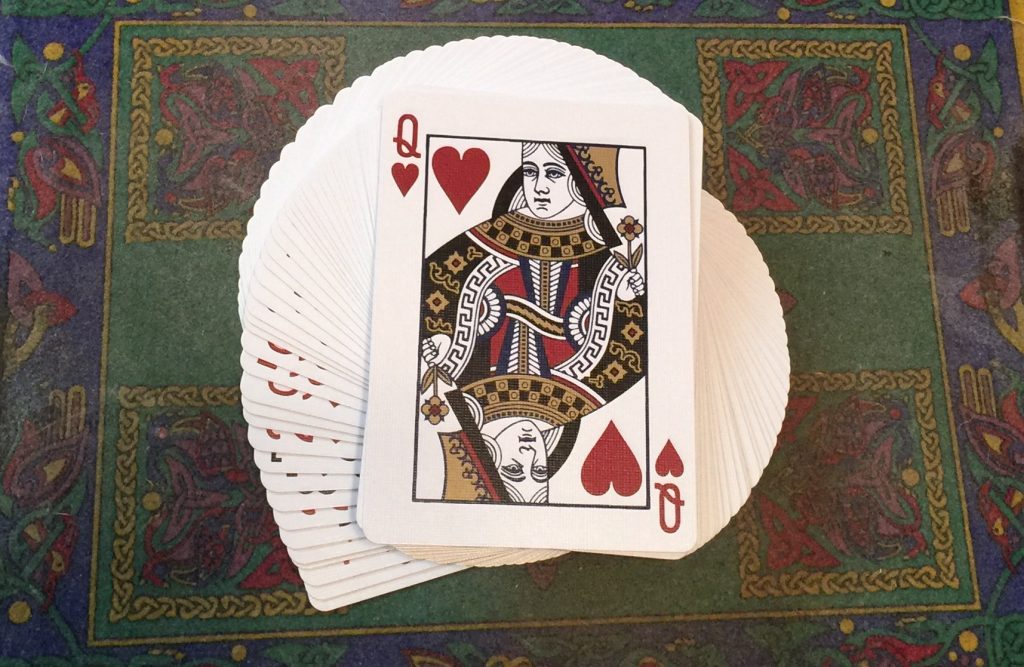 "Back on the (Royal) Road" with Rich Cowley – Sundays, starting June 23 – SOLD OUT
Class Dates (11am to 1pm each day):
June 23
June 30
July 7
July 14
July 21
July 28
This class continues to dive into Hugard and Braue's landmark book The Royal Road to Card Magic. In this section, we'll explore not only the (more advanced) sleights and routines as originally published, but also delve into alternative, more modern ways to present these delightful pieces of magic to your audiences!
Since this class is the second in a series, it builds on skills and techniques already acquired in the prequel "Hit the Road" class; completion of that prior class is therefore required. Please bring the copy of the book you received in the first series (or a copy you purchased yourself) with you to each class. We will provide all other materials.
For additional information you may be required to know prior to your first class, please visit our Magic University Information Page.
If this is a gift for someone else, please let us know during the checkout process.
Class Schedule
| | | | | |
| --- | --- | --- | --- | --- |
| Sundays | Jun 23, 2019 | 11:00am | Rich Cowley | Enroll Now |