'Magic with Everyday Objects' with Rich Cowley – Starting November 3 at 2pm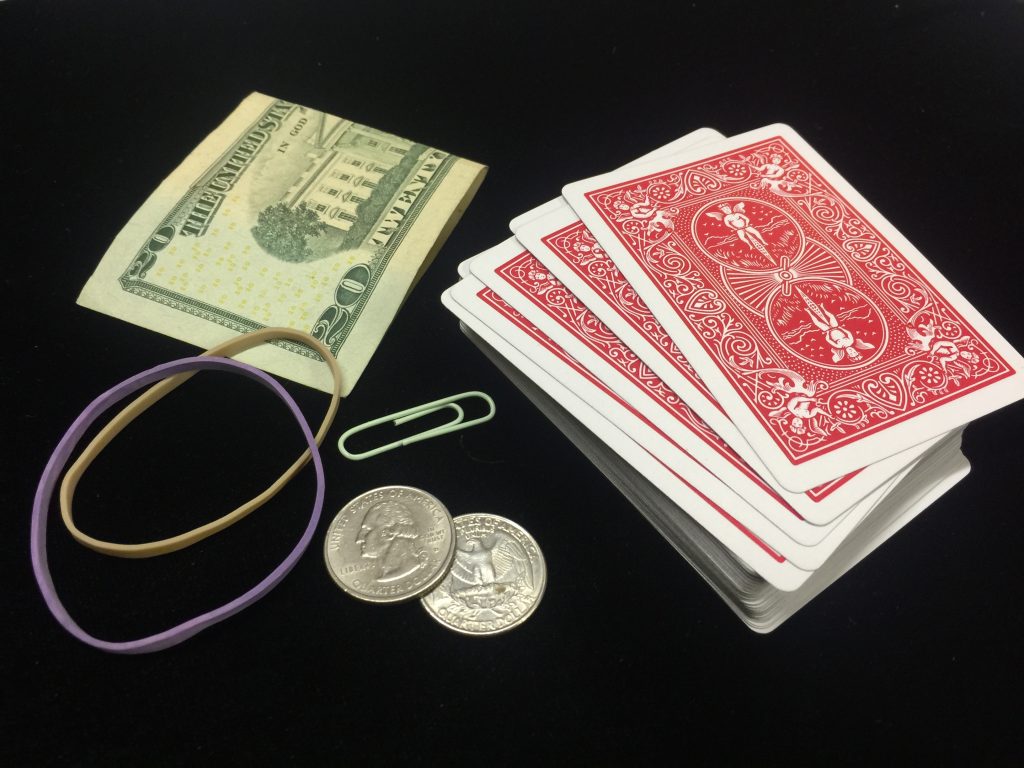 'Magic with Everyday Objects' with Rich Cowley – Starting November 3 at 2pm
Make ordinary objects magical! Whether or not you are aspiring to audition for Magician Membership with the AMA, have you ever wanted to learn "just some simple tricks" to entertain your friends and family? This is the class for you!
The Magic Castle can be your own private "Hogwarts" as you learn entry-level magic, from self-working tricks to easy-to-master routines, all performed with common, everyday items found around the house, such as playing cards, money, rubber bands, tableware, and napkins. Some effects will even put the spotlight on items borrowed from your audiences, giving you a reputation for making magic happen with just about anything!
Note to Magic-University alumni: A few basic tricks may duplicate those explored in our introductory classes, but you're sure to find new twists and alternate handlings here for these classics.
Classes are held each Sunday afternoon for six weeks straight. The cost of this six-week class includes all necessary materials, plus full-color handouts and post-class recap videos.
Class Dates – Sundays from 2pm to 4pm
November 3
November 10
November 17
November 24
December 1
December 8
About your instructor:
Rich Cowley has been an Academy member since 1991 and, in that time, has "worn a lot of hats": Video Committee chairman, Secretary of the Board of Directors, Communications Director, frequent showroom performer, occasional lecturer, and (most recently) instructor in the Academy's Magic University. Before moving to California to join the AMA, Rich made his living as a street performer in Philadelphia for almost 15 years, becoming the second-longest-running show of its kind in the country. His ability to engage, his simplicity of approach, and his unique 'spin' on just about every magical effect he performs makes him one of the most admired instructors we have!
Please note:Enrollments may be cancelled or changed until 14 days prior to the class start date. If you are purchasing classes as a gift, it is your responsibility to inform us of the recipient name either during checkout or by emailing magicuniversity@magiccastle.com. Late cancellations, transfers, name changes, etc. cannot be accommodated after the cancellation/change cut-off date above. For additional information you may be required to know prior to your first class, please visit our Magic University Information Page.
Class Schedule
Day of Week
Start Date
Time
Instructor
NO Sessions scheduled