Magic University Lessons in Conjuring 1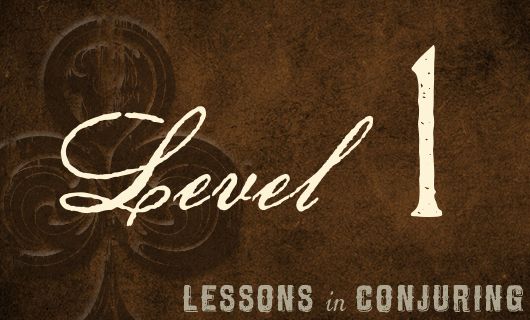 Introductory Magic
This magic class is designed to provide the skills and knowledge necessary to perform basic magic. It will combine instructor presentation, step-by-step explanation, hands-on instruction, group practice sessions and individual performance. We recommend taking this course if you have little to no experience with performing magic. No experience required! All necessary materials and supplies are provided for you. Classes are held once per week for two hours.
Students who are not currently members of the AMA will receive a temporary student pass to The Magic Castle. Students will enjoy some of the privileges accorded to members including:• Student and one guest may enter The Magic Castle without having to pay a door charge or have a dinner reservation. • Member parking rates. • Valid Monday and Tuesday evenings and Saturday during brunch. • Students enrolled in weekday courses can also attend on nights their classes are held and are welcome to stay after each session as long as they are in dress code.  Weekend students may arrive before class and stay late to enjoy brunch shows.
Please note: Enrollments may be cancelled or changed until 14 days prior to the class start date. If you are purchasing classes as a gift, it is your responsibility to inform us of the recipient name either during checkout or by emailing magicuniversity@magiccastle.com. Late cancellations, transfers, name changes, etc. cannot be accommodated after the cancellation/change cut-off date. For additional information you may be required to know prior to your first class, please visit our Magic University Information Page.
INTRODUCTORY MAGIC (LEVEL ONE) introduces students to the basics of card and coin handling, as well as a host of key principles and effects. Instructors will focus on some of the following effects, including, but not limited to:
Spreading the cards

Overhand Shuffle

Riffle shuffle

Table Shuffle

Hindu Shuffle

Forces

Basic coin vanishes

Entry-level mentalism

Ring on Rope

And much, much more!