The Academy of Magical Arts is proud to present "The Houdini Séance" - Hollywood's most famous and immersive theater experience, a Milt Larsen original, one-of-a-kind evening in the astonishing Houdini séance room at the Magic Castle®. We've prepared a sensational dining experience for you and your guests, and we've invited a world-class medium to sit at the table and conduct a special séance, an attempt to contact the great magician, Harry Houdini, who died on Halloween in 1926. You'll witness dazzling artifacts from his amazing career; hear the story of his battles with fraud mediums, and enjoy an evening of magical mysteries with weird surprises that you'll never forget.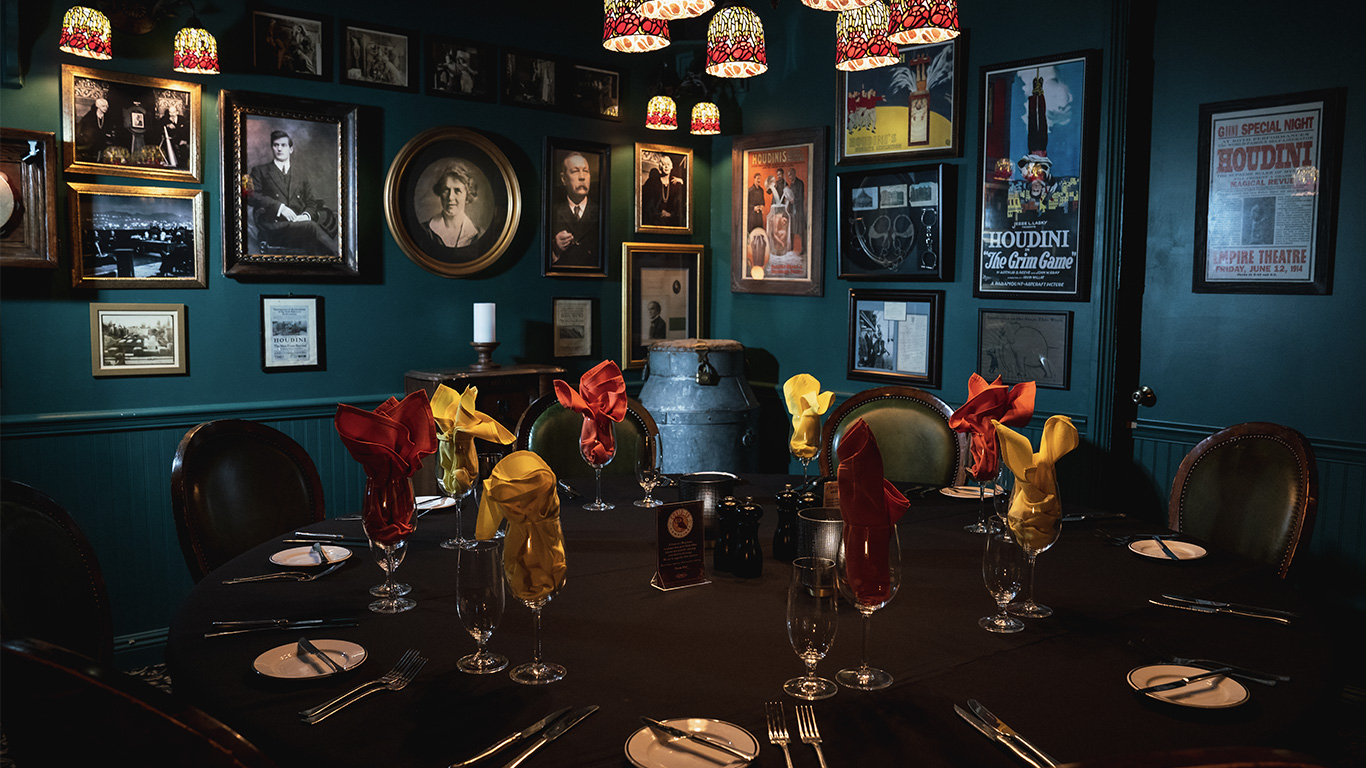 Your Séance dinner experience is held in our legendary Houdini Chamber, adjacent to our dining room. Recommended check-in time is between 6:00-6:15pm. The experience begins with a multi-course dinner, lasting approximately an hour-and-a-half. After dinner, you will briefly leave the chamber to allow staff to clean and prepare the room. You will then be guided through an hour-long journey to the beyond attempting to summon the spirit of Harry Houdini. After your experience, we encourage your party to enjoy world-class magic and explore the club house.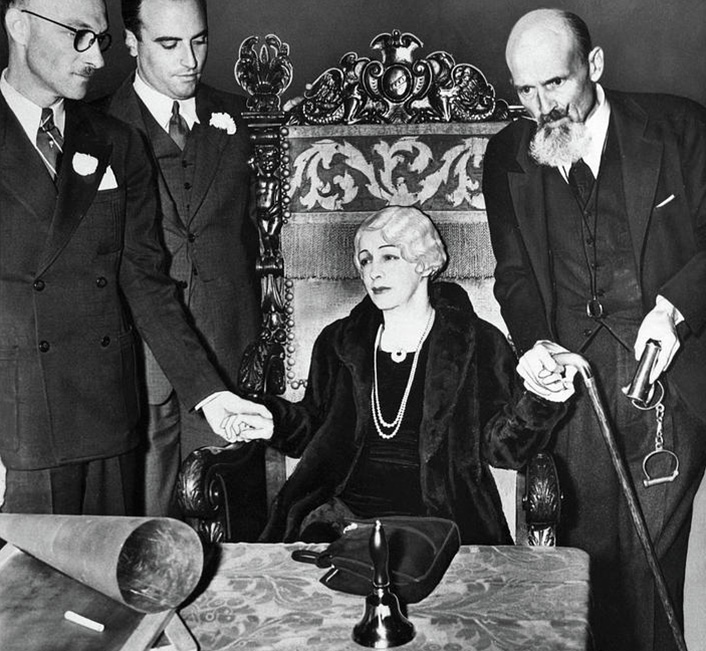 6:00PM - Arrive at The Magic Castle® (check with front desk for buttons / valet etc.)
6:15PM - Check-In with the Maitre D'
6:30PM - Dinner in the Houdini Chamber
8:30PM - Houdini Séance Begins!
10:00PM - Magic Show (Palace or Peller Pending Availability)
11:00PM - Explore & Enjoy the Club!
Séance Dinner Package includes:
Four Course Menu
Additional Wine Pairing available for each menu
Soft Drinks, freshly brewed coffee, iced and hot teas
A Theatrical Séance Experience (approx. one hour)
Limited edition commemorative Houdini souvenir coin
Hors d'oeuvre choice of:
Thai Curry Crab Bisque
chive oil, dungeness crab meat
3oz Santa Margherita Pinot Grigio, Italy
AMA Famous Chili
slow-cooked ground tenderloin, kidney beans
3oz Dragon's Tooth by Trefethen, Napa Valley
Appetizer choice of:
Spicy Ahi Tuna Poke
furikake seasoning, smoke salmon caviar, yuzu ponzu, avocado cream, wonton, cilantro
3oz Sonoma Cutrer Chardonnay, Sonoma County
Roasted Bosc Pear & Burrata
apple butter, hazelnut praline, arugula salad, lemon truffle vinaigrette
3oz Honig Sauvignon Blanc, Napa Valley
Main course choice of:
Filet Mignon 6oz Larsen Cut
roasted marble potatoes, baby carrots, bordelaise sauce
3oz Daou Cabernet, Paso Robles
Citrus Rosemary Half Chicken
citrus beurre blanc sauce, garlic whipped potatoes, haricot verts, baby carrots
3oz Decoy Merlot. Sonoma County
Mushroom Bolognese & Spaghetti Squash
mushroom, zuccini, squash, carrots, onions, tomatoes
3oz Paraduxx Blend,  Napa Valley
Dessert:
5oz J.P.  Chenet Sparkling Dry Rose, France
Old Fashioned Chocolate Cake, Very Berry Mixed Tart  OR  Lemon Sorbet
- Additional Information -
• The Séance Dinner is available to parties of 10 to 12 adults (ages 21+) and is offered Wednesday through Sunday only. All séances require a member present.
• Our "Presto!" One-Day membership pricing is available upon request.
• Valet is $8 for full members and $25 for "Presto!" members/non-members. You may choose to host the valet or guests can pay out-of-pocket upon arrival.
• A security deposit is required to book your reservation date.
• In order to accommodate any food allergies or special dietary needs/restrictions, we must know the details at least 1 days prior to the séance date.
• Tax, gratuity, and coordination fee are not included.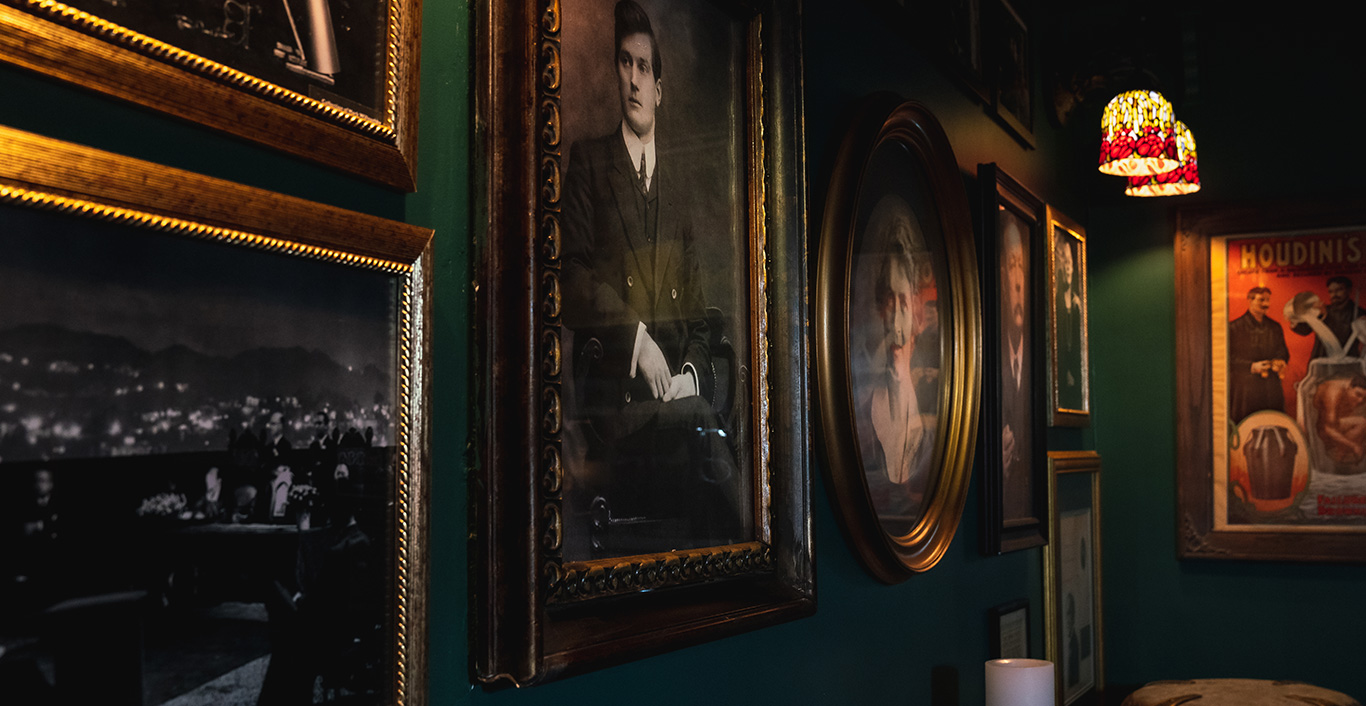 DO I HAVE TO BE A MEMBER TO BOOK A SEANCE?
Yes. If you are not a member or do not have a member in attendance in the group, someone in your party must sign-up for the Presto! One-Day Membership. The séance coordinator will factor it into your proposal/costs.
CAN WE USE GUEST PASSES WHEN BOOKING THE EXPERIENCE?
No. Guest passes cannot be redeemed towards our dining séances and can ONLY be used to make regular dinner reservations in the dining room.
CAN WE JOIN ANOTHER GROUP'S SEANCE EXPERIENCE?
(Ex: We are only 2 people and would like to complete someone else's group)
No. We do not offer the option in joining in on another groups experience. We do require you to round up a group of your own in order to book.