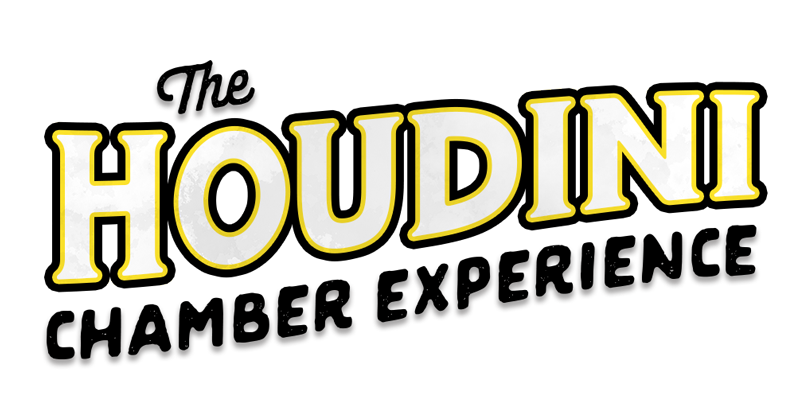 The Academy of magical arts is proud to present "The Houdini Chamber." The Magic Castle's® most exclusive and private dining room. Deemed as a truly VIP and unforgettable experience for parties with 10-12 guests. Make your dining experience even more sensational by adding Hollywood's most famous and immersible theatre experience, the Houdini séance - A Milt Larsen original and one-of-a-kind evening. Be prepared as a world-class medium sits at the table and leads a special séance. An attempt to contact the great magician Harry Houdini, who died on Halloween in 1926. You'll witness dazzling artifacts from his life; hear the story of his battles with fraud mediums, and enjoy an evening of magical mysteries with weird surprises you'll never forget.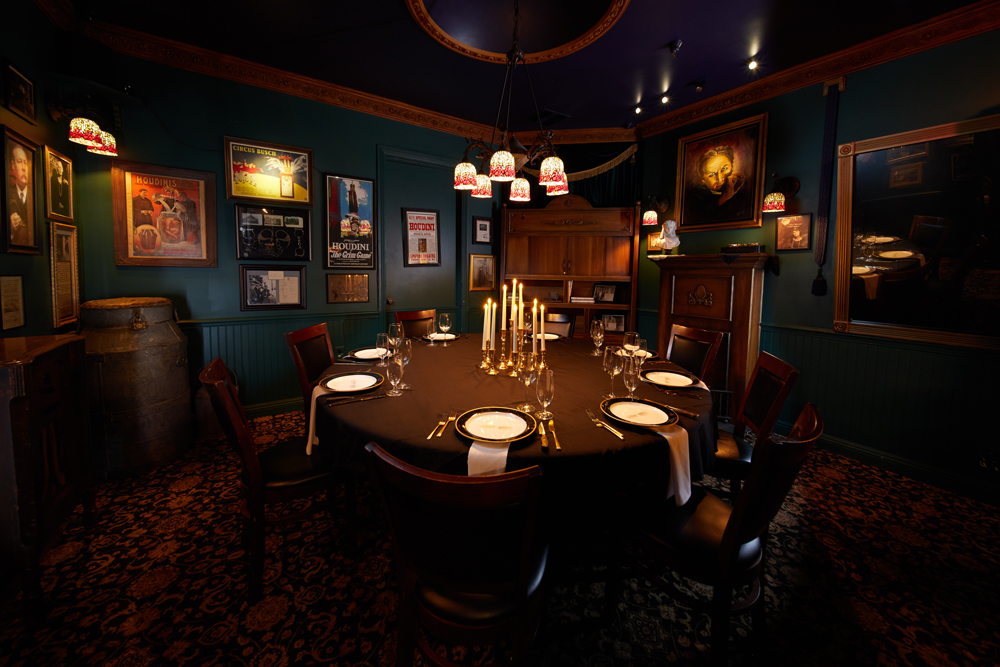 Exclusive, completely private, and in-demand Houdini Dining Room for 10 - 12 guests. Perfect for any special occasion where you want to elevate your experience here at The Magic Castle®.

Priority seating to a magic show
A welcome glass of Champagne
The Private Houdini Séance Room
(Members receive 50% off the room rental)
3-Course Gourmet Chef's Menu
(Members receive 20% off 2 dinners)
ADD-ON BEVERAGE OPTIONS:
Unlimited house wine with dinner
Unlimited premium wine with dinner
Choose 1 White | Choose 1 Red
Unlimited Fully Hosted Bar Options
ADD-ONS:
Houdini Theatrical Seance
*Only offered as an addition to a full dinner of 10-12 guests*
Souvenir Magic Castle® coin
Specialty cocktail with souvenir glass

• The Houdini Chamber is available 7 nights a week as a dining-only option. If you want to add the seance, this is offered Wednesday- Sunday only.
• If you are not a member, you may acquire the Houdini Presto! One Day Membership in order to book.
• A security deposit is required to book your reservation date.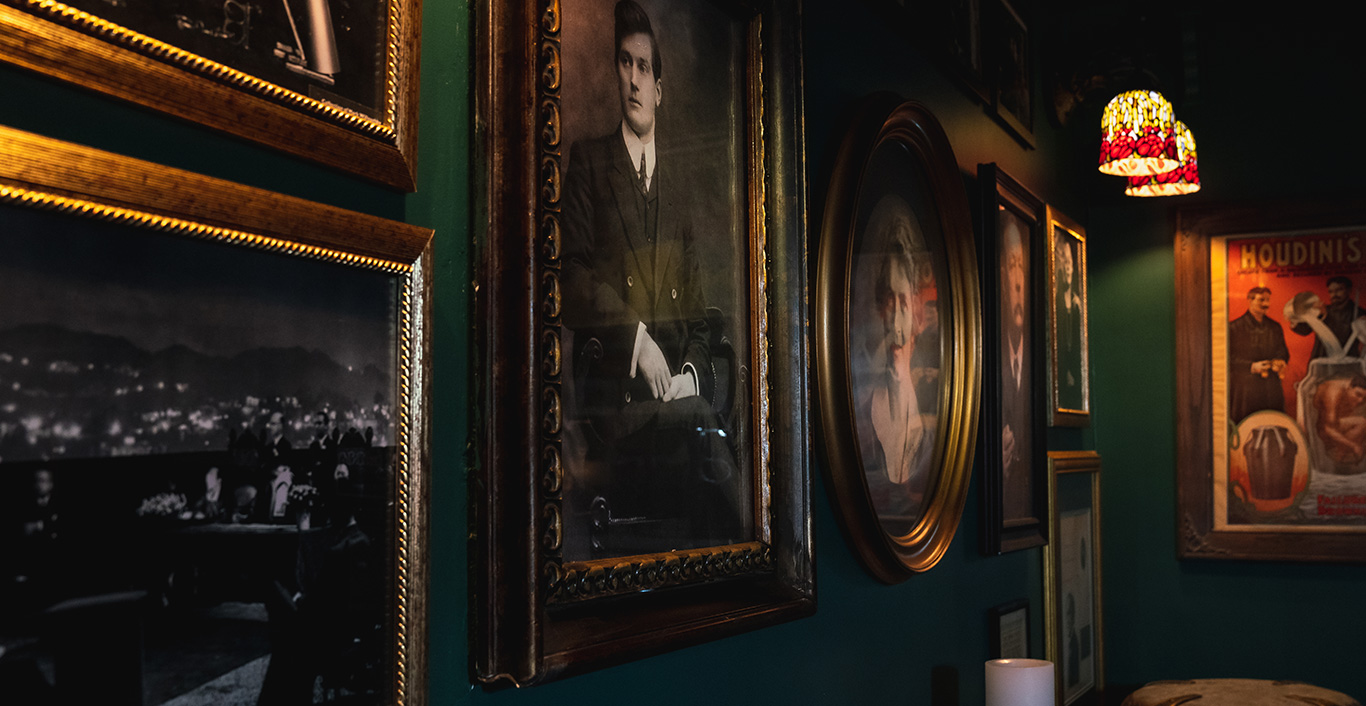 DO I HAVE TO BE A MEMBER TO BOOK A SEANCE?
Yes. If you are not a member or do not have a member in attendance in the group, someone in your party must sign-up for the Presto! One-Day Membership. The séance coordinator will factor it into your proposal/costs.
CAN WE USE GUEST PASSES WHEN BOOKING THE EXPERIENCE?
No. Guest passes cannot be redeemed towards our dining séances and can ONLY be used to make regular dinner reservations in the dining room.
CAN WE JOIN ANOTHER GROUP'S SEANCE EXPERIENCE?
(Ex: We are only 2 people and would like to complete someone else's group)
No. We do not offer the option in joining in on another groups experience. We do require you to round up a group of your own in order to book.