Using Your Head: Memory Techniques (and Other Tools) with Rich Cowley – Starting August 11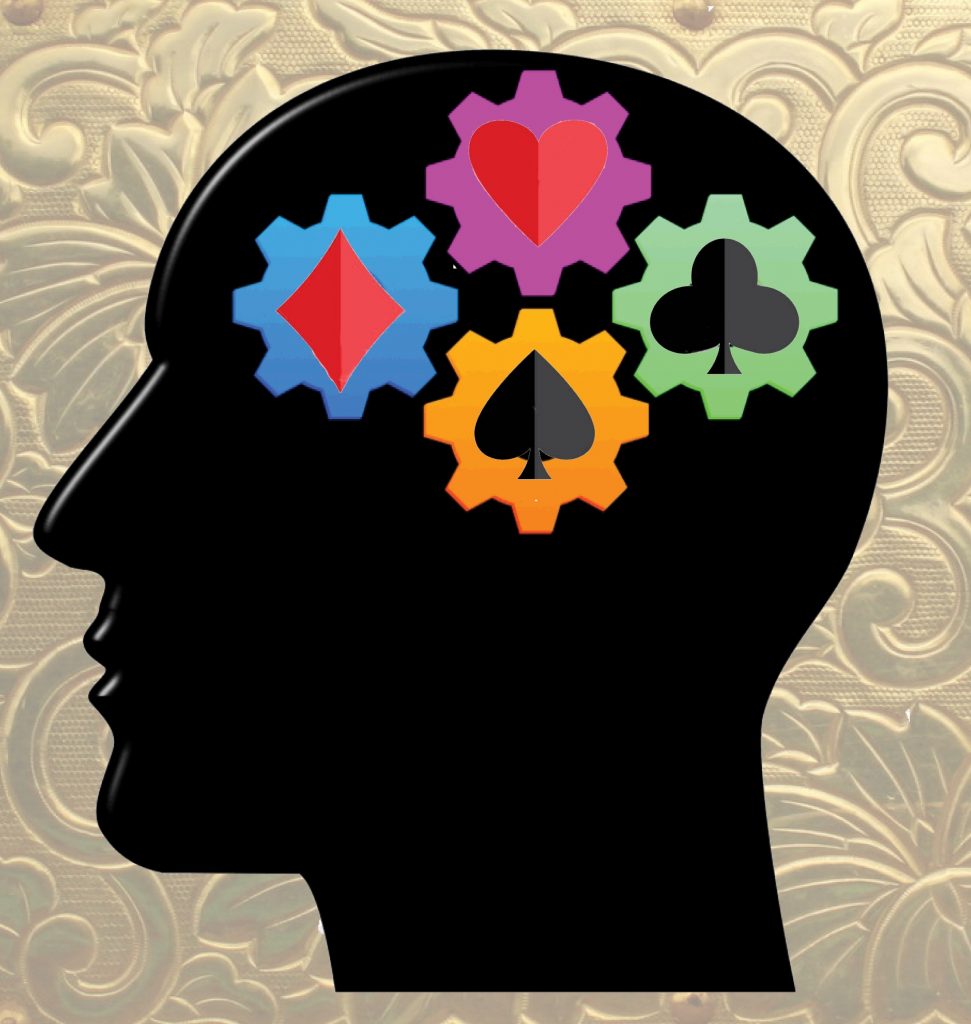 Using Your Head: Memory Techniques (and Other Tools) with Rich Cowley – Starting August 11
This class will focus on two classic approaches to card magic. Neither involve any complicated sleight-of-hand but, when used either separately or combined, they can create some wonderful effects:
– The use of mnemonics and other enhanced memory techniques can make your card magic not only easier to perform, but much more powerful as well. (Since non-magicians can read this page, we can only hint at what we're talking about here by saying "Mnemonica, Aronson, Nikola".) As a bonus: Mastering these techniques will help you easily remember numbers, names, to-do lists, and just about anything else in your daily life!
– Another powerful and often-overlooked technique involves the use of a simple change to an ordinary deck of cards to turn it into a powerful weapon. (Again, because non-magicians might be seeing this: Think "Deland's Automatic Deck, or Boris Wild".) For years now, our instructor for this class has cultivated this technique in some unexpected and delightful ways; you'll never look at this tool the same way again!
This class will combine instructor presentation, step-by-step explanation, hands-on instruction, group practice sessions and individual performance. No experience required! All necessary materials and supplies are provided for you. Classes are held once per week for two hours.
Class Dates – Sundays from 2pm to 4pm
August 11
August 18
August 25
September 1
September 8
September 15
About your instructor:
Rich Cowley has been an Academy member since 1991 and, in that time, has "worn a lot of hats": Video Committee chairman, Secretary of the Board of Directors, Communications Director, frequent showroom performer, occasional lecturer, and (most recently) instructor in the Academy's Magic University. Before moving to California to join the AMA, Rich made his living as a street performer in Philadelphia for almost 15 years, becoming the second-longest-running show of its kind in the country. His ability to engage, his simplicity of approach, and his unique 'spin' on just about every magical effect he performs makes him one of the most admired instructors we have!
Please note:Enrollments may be cancelled or changed until 14 days prior to the class start date. If you are purchasing classes as a gift, it is your responsibility to inform us of the recipient name either during checkout or by emailing magicuniversity@magiccastle.com. Late cancellations, transfers, name changes, etc. cannot be accommodated after the cancellation/change cut-off date above. For additional information you may be required to know prior to your first class, please visit our Magic University Information Page.
Class Schedule
| | | | | |
| --- | --- | --- | --- | --- |
| Sundays | Aug 11, 2019 | 2:00pm | Rich Cowley | Enroll Now |