Two Classics with Rich Cowley – Starting August 11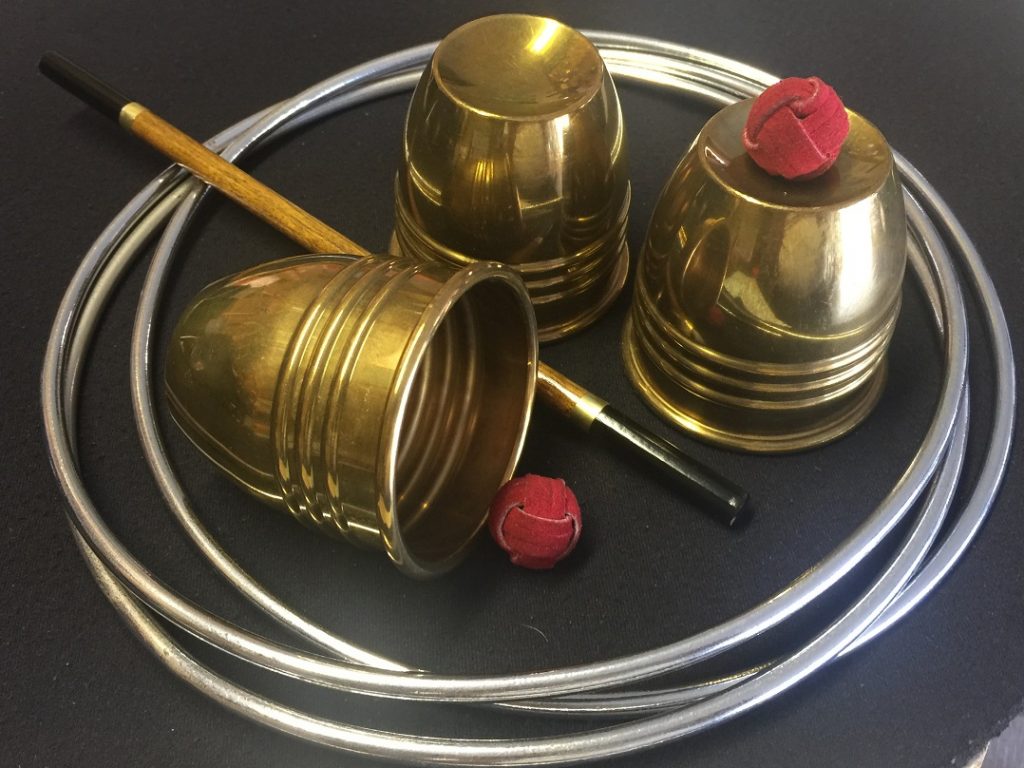 Two Classics with Rich Cowley – Starting August 11
This magic class will 'drill down' into two pieces – effects that have been classics of magic for centuries – The Linking Rings and The Cups and Balls. While these effects are quite simple to describe, the lessons within them deserve serious study, and the magician who masters these routines will have material they (and their audiences) will enjoy for a lifetime. (To wit: With the help of one of these routines alone, the class's instructor made his living for almost 15 years!)
This class will combine instructor presentation, step-by-step explanation, hands-on instruction, group practice sessions and individual performance. No experience required! All necessary materials and supplies are provided for you. Classes are held once per week for two hours.
Class Dates – Classes are held on Sundays from 11am to 1pm
August 11
August 18
August 25
September 1
September 8
September 15
About your instructor:
Rich Cowley has been an Academy member since 1991 and, in that time, has "worn a lot of hats": Video Committee chairman, Secretary of the Board of Directors, Communications Director, frequent showroom performer, occasional lecturer, and (most recently) instructor in the Academy's Magic University. Before moving to California to join the AMA, Rich made his living as a street performer in Philadelphia for almost 15 years, becoming the second-longest-running show of its kind in the country. His ability to engage, his simplicity of approach, and his unique 'spin' on just about every magical effect he performs makes him one of the most admired instructors we have!
Students who are not currently members of the AMA will receive a temporary student pass to The Magic Castle. Students will enjoy some of the privileges accorded to members including: Student and one guest may enter The Magic Castle without having to pay a door charge or have a dinner reservation. Special member parking rates. Valid Monday and Tuesday evenings and Saturday during brunch. Students can also attend on nights their classes are held and are welcome to enjoy the clubhouse before and after class as long as they are in dress code (not applicable toward weekend evenings).
For additional information you may be required to know prior to your first class, please visit our Magic University Information Page.
If this is a gift for someone else, please let us know during the checkout process.
Class Schedule
| | | | | |
| --- | --- | --- | --- | --- |
| Sundays | Aug 11, 2019 | 11:00am | Rich Cowley | Enroll Now |